At ANIMA Design we love making your ideas come true. We are decisive.
This is what we do; And this is what product design consists of:
At ANIMA Design we love making your ideas come true. We are decisive.
This is what we do; And this is what product design consists of:
Discovery
Innovating is the only way that allows to evolve coherently with the market developments, the wishes of the end user and that supports the product and company strategy.
We thoroughly research and analyse users, and their innovations to provide you with a holistic vision and identify opportunities.
We put our creativity and methodologies at your disposal to help you think of new solutions.
We define and plan the project with great care to ensure a correct and effective implementation of your strategy.
Design
Creativity and design are our core. This stage is magical.
We generate innovative ideas; We seek from the beginning that these are reliable, viable and desirable. We validate the ideas considering the end user, as well as their manufacture, assembly, transport, after-sales …
We design your products with personality, that of your brand and expectations, and with maximum functionality. Every surface or detail is taken care of to the maximum.
Quality, efficient production and functionality of the product are basic axes to be successful in the market.
Development
And now the magic becomes real, digitally, and physically.
Beyond the design phase, we can transform a concept into a real, tangible and valid product for the user and the market. Design for manufacturing, reliable resolutions such as cost reduction and industrialization.
Our team is focused on this step to succeed technical viability, not forgetting the desirable standards that from user perspective we achieve in previous stages.
We carry out the definition of the 3D volume and realization of photorealistic renderings. We develop the internal engineering of the parts ready for their manufacture: draft angles, clips, screws, ribs, resistance, finishes…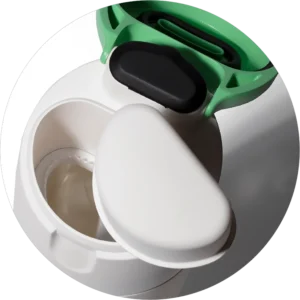 Prototyping
Touching and testing what has been created is essential.
Just as in the Development stage, the user is not forgotten, and we provide additional detail to facilitate the industrialization step with reliability. In this phase and service, we carry out and test prototypes with the aim of offering a solid base for the beginning of the industrialization phase.
We have the capacity to carry out prototypes using almost all existing technologies such as: 3d printing, machining in metal, wood, plastics (polyurethanes, methacrylate)… We can also prototype textiles, thermoforming… As well as graphic finishes, screen printing, pad printing, laser engraving and everything you need to make your prototype as faithful to the final production product as possible.
We have our own workshop equipped for the assembly of prototypes.
Manufacturing
We manage the industrialization of your product from start to finish. We provide manufacturing solutions for both tooling and plastic injection, eco-materials, mechano-welded structures, chassis, laser cutting, machining, 3D printing, electronic development and manufacture of this (through partners), and fabrics among others.
We help you optimize manufacturing processes, while ensuring the highest quality standards.
We help different business profiles, and types of products, to have their production closer to their distribution warehouses and / or offices, factories, and quality controls.
We have a network of European and Asian manufacturers capable of making batches / series following the standards and with certifications of their respective sectors of specialization.
Our office in both Barcelona and Asia interacts with them weekly, they are validated and reference companies, our engineers and supply chain and quality team have a direct line with them.
Something that worries us, and we focus from the beginning of a project is reliability, and at this stage and service it becomes even more evident. The processes, technologies, and people behind are key.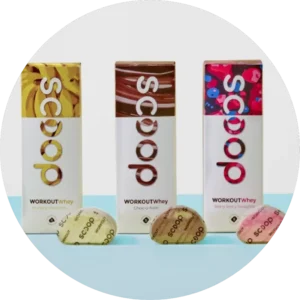 Product MKT
We are your support, your assistance, in the process of developing a new product.
Thanks to our experience, we know how to guide your products in the market, how to accompany you in the development of a new product (NPD process).
We define the image of your Brand and implement it in all the appropriate channels.
We help you present your Brand in the market and develop all the necessary actions to achieve your sales objectives.
We generate from your VBL (Visual Brand Language) to the packaging of the product. We develop Apps, Renders and / or Shootings specific to your product as well as its POS, Virtual Reality, User Test and Focus groups …
At the same time, we can give you support in the management and intellectual property registration of the product that we have worked with.
We help you on the way to your new successful product